.
.
EAUG
(Essex Acorn User Group)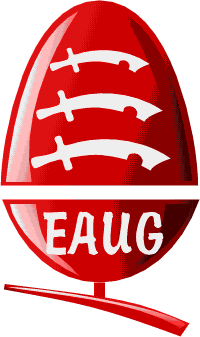 .
.
Welcome to the re-located EAUG web site
You are now athttp://www.eaug.org.uk/
Next Meeting: Tuesday 14th of September 2011

Site last updated: Monday 18th July2011

news page last updated: 28 April 2009     last old style newsletter: 5 February 2007

Please note that email links were removed long ago from the "Contacts" page. If you need to contact anyone via email and don't have an active address for them, please contact the sub-editor at

and an address will be supplied wherever possible.(Apologies for the fact that the above is not an active link.)
.
.